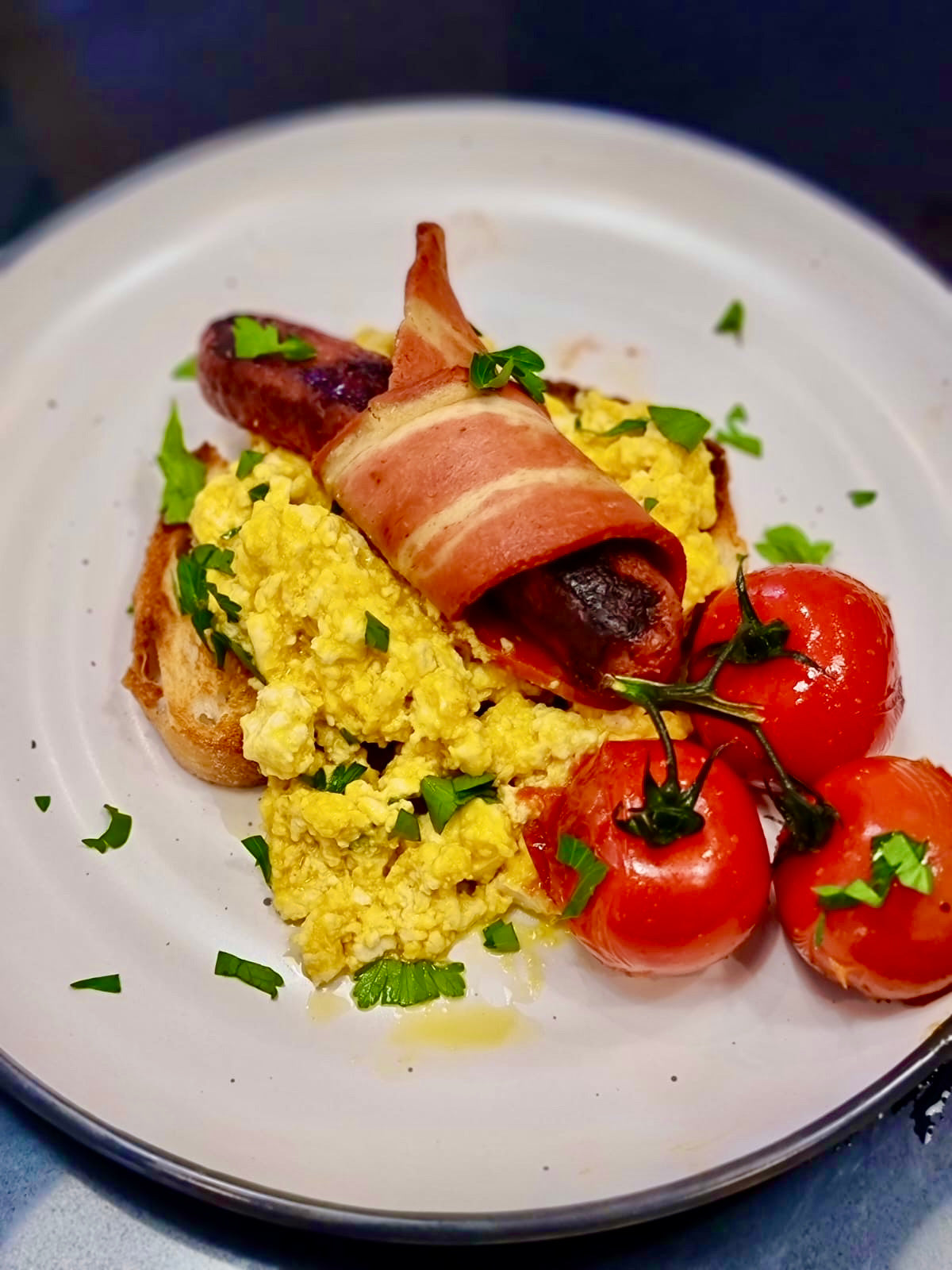 INGREDIENTS
YOLK
3 Carrots (about Approx 300g, and no need to peel, but take off the green butt)
2 medium Potatoes (about 250g and peeled)
1/3 cup mild olive oil
1/4 cup Almond Milk
1 tsp black salt (Kala Namak)*
EGG WHITE
200g firm tofu
1 tbsp olive oil
Black salt to taste
Pinch of pepper
METHOD
Roughly chop the carrots and potatoes, and boil until soft.
Drain, and let them cool.
Once cooled transfer them to a blender, along with black salt, and olive oil.
Blend until silky smooth. The consistency should be like hollandaise sauce. Ladies and gentlemen, this is your egg yolk.**
SCRAMBLED EGGS (2 serves)
Crumble the tofu using your hands or grate it. It's ok to have small lumps (not too big)

Heat up the oil in a non-stick frying pan.

Add tofu and cook for 2 minutes on medium heat while stirring occasionally.

Add "yolk" as required**, black salt to taste, and cook until everything is mixed well.

Add Almond Milk to make it creamier and runnier. Cook on high heat for 1-2 minutes or until everything is heated through.

Enjoy hot.
*Must use black salt i.e. Kala Namak (it's the key to the flavour. Easily available in Indian grocery stores)

**Add more yolk if you like your scramble to be yolky. Add more almond milk to make it runnier.
***If you have leftover "yolk" store it in the fridge for next time. It will last for 3-4 days.