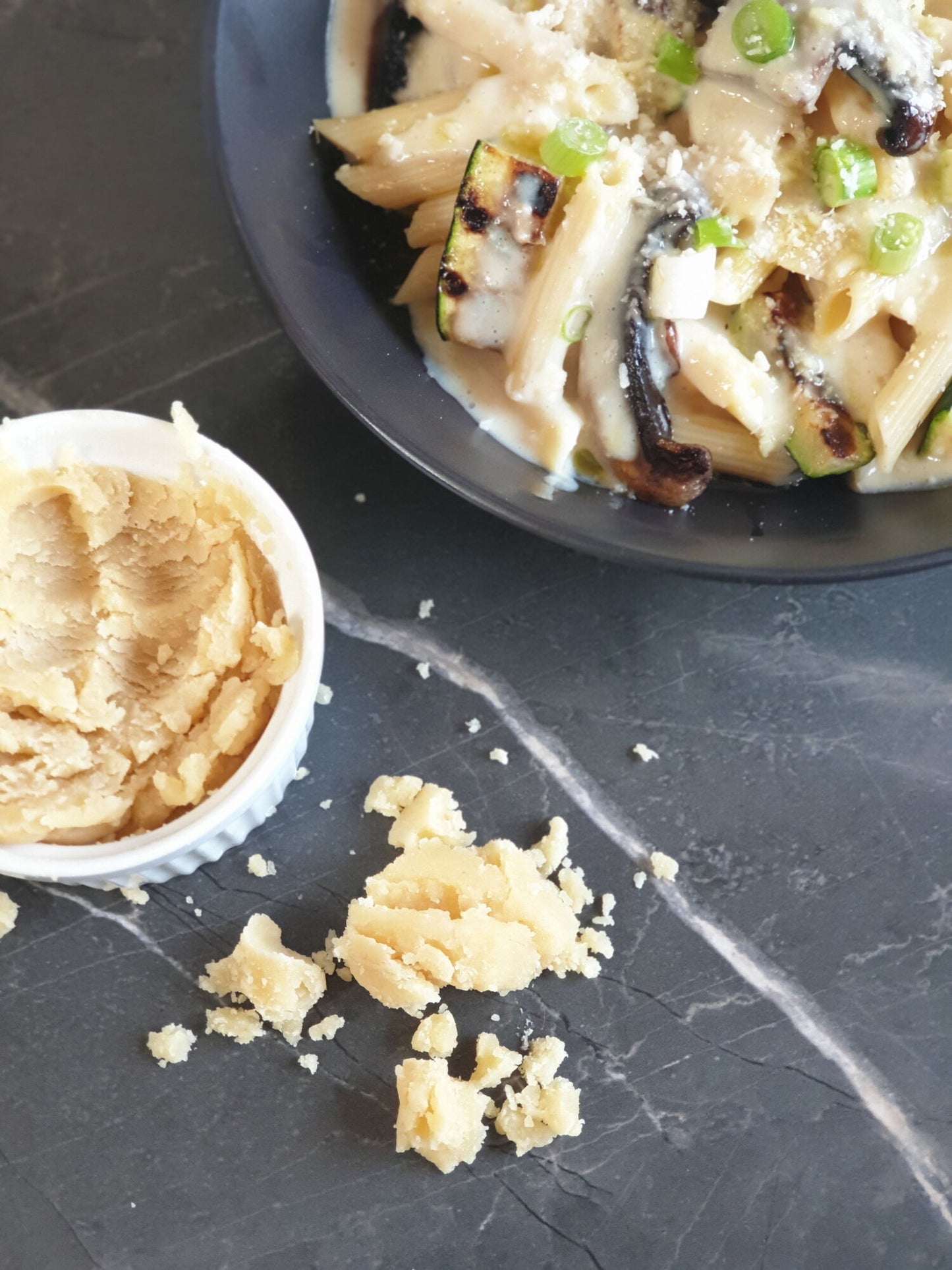 So you want a Creamy Bechamel, Rich Alfredo, or luscious Carbonara, but not sure how to go about it or find it time consuming and complicated to make.
Here is a hack for you.
In professional kitchens they have Roux to make creamy sauces in minutes. Roux is heavily used to in professional cooking to thicken gravies and other sauces as well.
Traditionally there are three types of roux- White, blonde and brown.
White roux is used for white sauces i.e. Bechamel etc. and darker roux for brown sauces like gravies. The darker roux is created by cooking the roux for a longer time.

Roux is going to become a staple in your fridge (last for up to 2 months), and every time you want creamy rich sauce to use in Lasgana, pastas, even to pour over on roasted-veggies, it will be ready in minutes.]

You will save time cooking and enjoy more time eating delicious food. Trust me when I say this, this hack will be a game changer in the kitchen for you.
---
INGREDIENTS:
1 cup all-purpose flour
1/3 cup vegan butter
METHOD:
Heat up the vegan butter in a small non-stick pot.
Once it started bubbling a little, as flour and whisk using a wooden spoon.
Cook on low heat for about 2 minutes until the flour is cooked but hasn't changed the colour.
And we are done.
Once cooled down, store it in the fridge.
To make a white sauce, add milk and a little bit of roux, bring them to boil while whisking. Season and enjoy the white sauce. To make it more lush you can add vegan parmesan. Use nutritional yeast if vegan parmesan is not available.