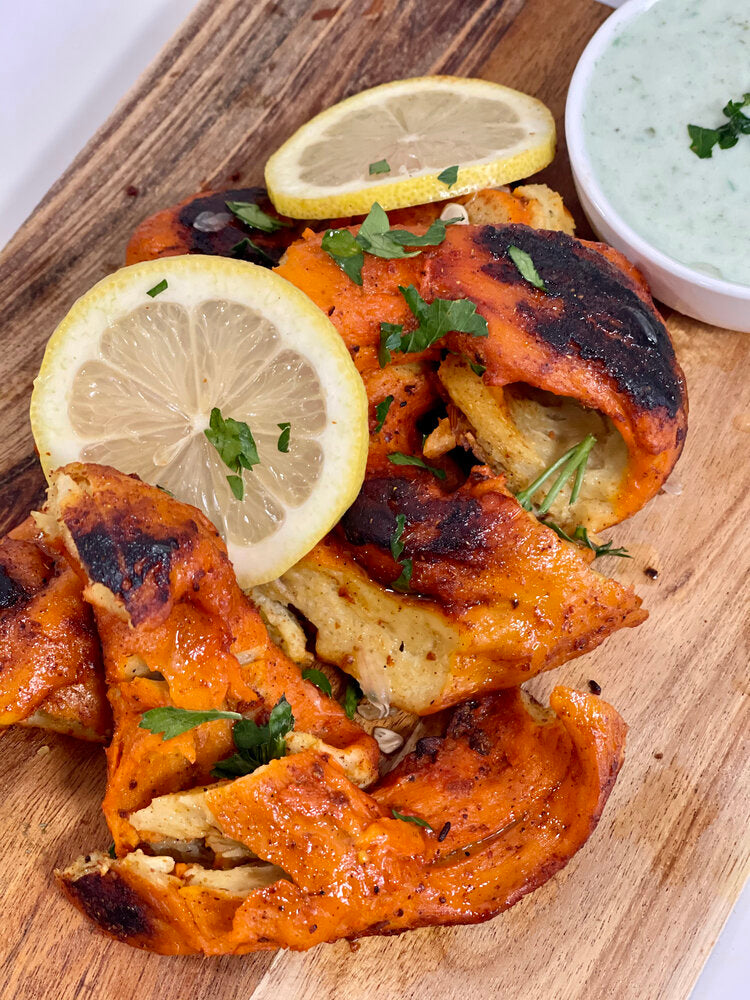 INGREDIENTS FOR THE CHICKEN
8 cups flour
3 cups water
1 tbsp vegan chicken stock powder/cubes (Massel Brand is vegan)
Another 1.5 tbsp of vegan chicken stock powder for boiling the dough
2 litre water for boiling the dough
1 tbsp oil for crisping the dough
METHOD
Kneed the flour and mixture together until it comes together like pizza dough.
Add more water if the mixture is too dry and more flour if the mixture is too wet.
Place it in a bowl, add water until the dough's covered. Leave it aside for 30 min.
Once the time is up massage the dough while still in water. Don't be scared get into it.
Replace the water once it turn milky in colour, and repeat the process 4-5 times or until the water is cloudy rather than milky.
Don't worry if the dough breaks during this process it will all come together.
Once the water is cloudy (after 4-5 repetitions), add vegan chicken stock powder and massage well into the dough.
Drain the water and cover and leave in a colander for one hour.
INGREDIENTS FOR THE TANDOORI SEASONING
1 tbsp garam malasa
1 tsp cinnamon powder
1 tsp fennel powder
3 tsp cumin powder
2 tsp coriander powder
1/2 tsp red chilli powder
1/4 tsp green cardamon powder
Pinch of clove powder
Pinch of nutmeg
1/2 tsp salt
Juice of 1 lemon
1/3 cup thick coconut yoghurt
Few drops of orange/tandoori food colour (optional)
Mix all the above together, taste and adjust salt if needed, and keep aside.

METHOD
Pre heat the oven to 160ºC/320ºF
Add the vegan chicken stock powder and water in a pot, bring to boil and turn the heat to simmer.
Take the dough out of the colander, tie it in a knot (or few) toss it into the hot stock water and simmer on low heat for 30 min. The dough should be submerged in water.
Take out and let it cool for about 10-15 minutes.
Once cool rub in the Tandoori seasoning and let it marinate for 20-30 minutes in the fridge.
Heat up the oil in a non-stick frying pan, and crisp the dough on each side until slightly charred. (should take few minutes each side)
Transfer onto a lined baking tray and cook in the oven for 15 minutes.
Serve with vegan raita and mint chutney.