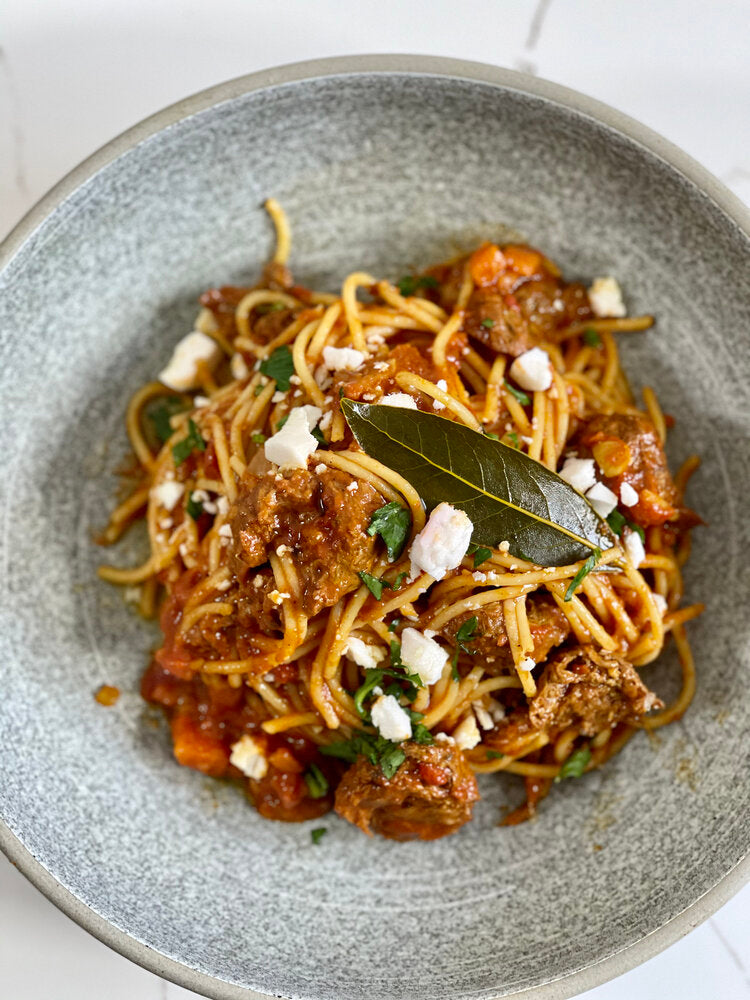 INGREDIENTS
2 tbsp fresh ginger and garlic minced
3 bay leaves
1 large onion finely chopped
1 cup carrots finely chopped
2 tsp coriander powder
2 tsp cumin powder
1 tsp turmeric powder
1 and 1/2 tbsp garam masala
2 and 1/2 can chopped tomatoes
2 tbsp coconut yoghurt
1 and 1/2 cup vegetable stock
2 tbsp cooking oil
2 tbsp vegan butter (I used Nuttelex)
300 gms mushroom beef/mock meat
Fresh coriander finely chopped and vegan Feta to garnish
Spaghetti (400 gms)
Salt to taste
METHOD
Cook spaghetti as per packet instructions and keep aside.
Heat up oil and vegan butter in large and wide pot, make sure it doesn't burn.
Add ginger, garlic, onion, and carrots.
Cook on medium heat until golden brown and soft, stir occasionally. (should take 4-7 minutes)
Add all the spices including bay leaves and stir for 15 seconds.
Mix in the tomatoes, yoghurt, veggie stock, salt to taste. Cover and cook for 1 hour and 15 minutes on low heat.
Once the time is up, add spaghetti and mix well until heated through.
Garnish with coriander and feta. Enjoy.