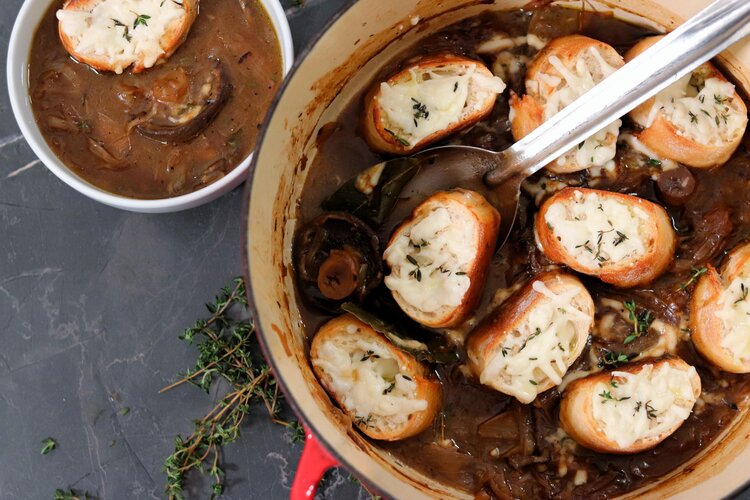 What do I know about French cooking. I grew up in a small town in India, where the closest thing French was a chapter in our school books about French revolution…Oh and French kiss. Not that I practiced it when I was a boy, but I did spend many a nights dreaming about it… it was so good!
Anyways let's not delve too much deeper into my fantasies and get back to cooking.
You may not believe what I am going to say, but I do, so I will say it: Cooking Indian curries/Food is very similar if not the same to making dishes from other cuisines like Italian Bolognese (Indian Version- Mince Curry), Spanish Paella (Indian version-Biryani), Hungarian Goulash (Indian version- Korma curry)
Now some of you might be throwing your hands up in the air and yelling out words like (or thinking of words if you are on public transport) "Whatever, D***head, Blasphemy….and fair enough too!
If you have calmed down a little, let me explain. I am talking about the basic principles involved here, of course each cuisine has their distinct spices/herbs/flavors they use, and that's what makes it that "Cuisine".
If you take for example Spanish Paella, it's rice cooked with meat and seafood with Spanish herbs and spices. On the other hand, Biryani is the same thing, rice cooked with meat/vegetables with Indian herbs and spices.
I have got another one: Samosa is pastry filled with with spices Potatoes, and now cast your mind to Cornish Pasty, or South-American Empanada.
Hopefully after that explanation we are friends again.
Moving on from a lesson in "Cuisines of the world and their common DNA", let's go to the French onion stew made by an Indian, and to make things even more interesting, it's vegan. Are you angry at me again? Let me explain…..
This exquisite french onion stew is something you will truly enjoy. It's my take on the classic and iconic french onion soup. The sweetness from caramelized onions, fragrant fresh bay leaves and thyme. And a splash of white wine lifts up the whole dish. Slow cooked and served with grilled cheesy baguette this scrumptious stew is everything you want from a comfort food…soul warming, rich and delicious. To spice things up and stay true to my creative nature, I added a pinch of Garam Masala…it takes the stew to a whole new level.
Disclaimer: Do not attempt a French kiss after eating this. It will not be appreciated by the receiving party, unless you happen to have 23 pieces of gum you can chew at the same time before making the move.
Serves 4

Cooking time: 1 hour 30 min approx. (start to finish)

INGREDIENTS
10 whole Portobello mushrooms
4 large onions thinly sliced (2-3mm thin)
2 tbsp all purpose flour
1/4 cup vegan butter
1 tbsp olive oil
10-12 sprigs of thyme (stems and all)
6-8 fresh bay leaves (4-5 dried ones)
1/2 tsp Garam Masala
3/4 cup vegan white wine (I used @smallthingswine Chardonnay )
1.25 ltrs vegetable stock
1 cup vegan mozzarella
1 vegan french baguette (Cut approx. 3 cm thick rounds)
METHOD:
In a large and deep frying pan or ceramic pot, heat up the oil and vegan butter together. (The oil helps the butter from burning). Use oven proof pot/pan as it will need to go into the oven later.
Once the butter starts bubbling, add onions. Cook for 10-15 min on low heat until soft and transparent. Stir occasionally.
Add Bay leaves, thyme, and Garam Masala. Turn up the heat to medium and cook for another 20-30 min. or until the onions are caramelized/deep golden. Stir more regularly.
Add wine and cook for 30 sec- 1 min (until the wine is reduced to half)
Add flour and cook for 1 minute. Stir continuously.
Add the stock and mushrooms.
Cover and simmer for 50-55 min approx on low heat.
Switch off the heat, open lid and let it sit for 5 min.
Arrange the baguette slices on top of the stew, scatter some vegan mozzarella on each slice and place the pot (uncovered) under a pre-heated grill for 5 min on high (or until the cheese melts)
Serve hot
P.S.- There is a step by step video above (if by chance you missed it)