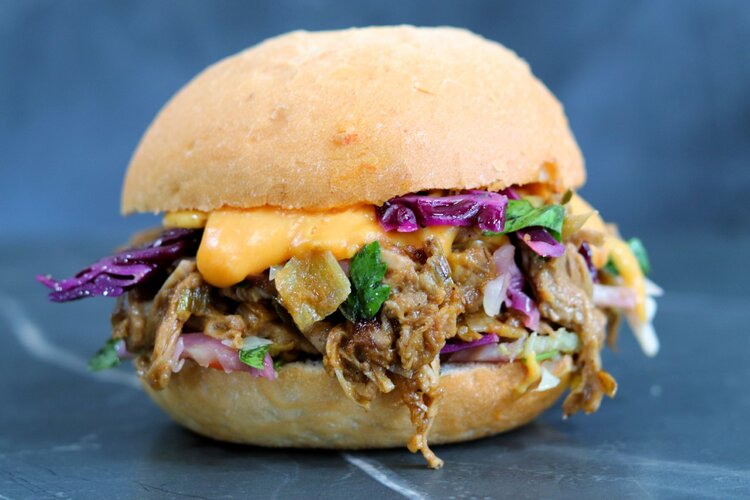 INGREDIENTS
1 cup sliced brown onion
1 can young Jackfruit (Drained)
2 tsp coriander powder
2 tbsp raw sugar (can use any sugar)
3 lime leaves (finely chopped)
Juice of 1/2 lemon
1/2 cup coconut cream
1 tbsp soy sauce
1/2 tsp red chilli powder (use less/none if not a chilli fan)
1 pinch cinnamon
2- 1/2-3 tbsp peanut butter
1 tbsp canola/vegetable oil
METHOD
Heat up the oil in a large and deep non-stick frying pan
Add the onions and cook on medium heat for 3-4 min or until golden brown. Stir occasionally
Mix in the coriander powder and cook for 30 sec.
Toss in the the drained jackfruit, lime leaves, coconut cream, soy sauce, chilli powder, cinnamon, lemon juice, and sugar. Mix well , add a splash of water ( about 3-4 tbsp) and cook for 20 min on low heat with lid closed.
Once the time is up, open lid, if there is excess water cook for few minutes on high heat without the lid. If you see any big chunks of jackfruit, break them gently with the back of wooden spoon.
Fold in the peanut butter until everything is mixed well.
Serve it in a burger or sandwich with vegan coleslaw and vegan cheese.