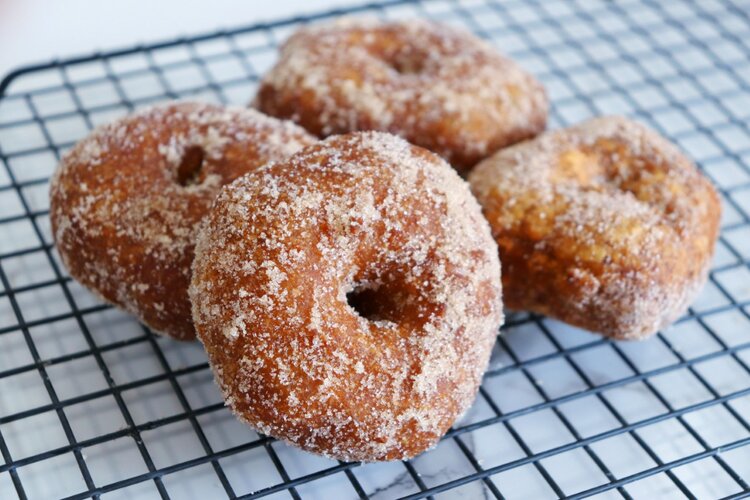 INGREDIENTS:
1 and 1/4 cup all-purpose purpose flour
1 tsp baking powder
½ tsp Bi-carb Soda
½ cup Sugar (I used castor sugar)
1 Pinch of salt
4 tbsp water
4 tbsp Pumpkin Puree*
Canola/Vegetable oil for deep frying
METHOD
Mix all the dry ingredients in a bowl.
Add the wet ingredients and mix well.
The mixture should be a little loose but not too much. Add more water/flour if needed.
Heat up canola/vegetable oil (not smoking hot)
Wet you hands, form a ball and poke your index finger to create a hole and fry it. However, if it's a little tough to do so, just follow the next step.
Scoop a heaped tablespoon of dough and using the index finger of your other hand slide it gently and carefully into hot oil. Wet the spoon before scooping, it will help avoid sticking of the batter
Fry on low heat until golden brown and cooked through from the inside.
Roll it in cinnamon sugar** and enjoy hot.
*Boil the pumpkin, drain and then mash it as smooth as possible.
**Mix 1/2 cup castor sugar with 1 tsp of cinnamon powder.