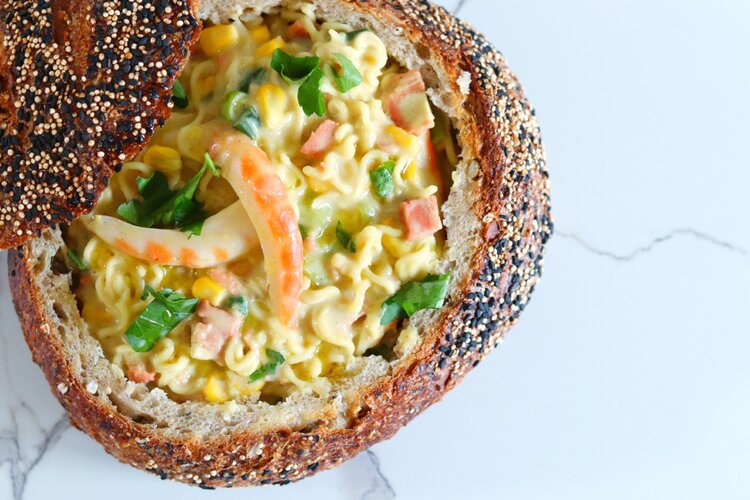 Serves-2
INGREDIENTS
METHOD
Heat up the butter in a large deep non-stick frying pan/medium pot
Add the green onions, vegan bacon, and prawns, and cook for 3-4 minutes on medium heat. stir occasionally.
Stir in the flour and cook for 1-2 minutes.
Add in the wine, then slowly add milk, followed by water, fysh sauce, and cheese. keep stirring while adding milk to avoid any lumps.
Cook for 1-2 minutes until the cheese is melted. (if you find the sauce too thick add another 1/2 cup water)
Toss in the Maggi noodles along with the seasoning that comes with it.
Cover and cook for 2-3 minutes or until cooked.
Enjoy hot.
*Can replace with 1/2 cup green peas, and 1-1/4 cup (125g approx.) sliced mushrooms

**Can replace with 1-1/2 tbsp nutritional yeast.