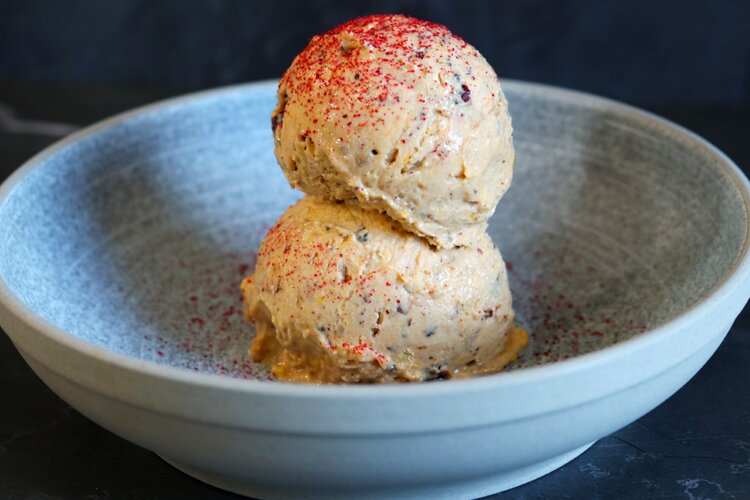 INGREDIENTS
2 granola cookies (chewy variety)*
1/3 cup Vodka (I used 1/2 cup for extra zing, but it will be really strong, be careful)
400 gms frozen bananas**
2 tbsp coconut yogurt
1/2 cup peanut butter
1/3 cup vegan chocolate chips
3 tbsp coco-butter (melted)***
2-3 tbsp maple syrup/rice syrup
METHOD
In a bowl place cookies and let soak in vodka for 10-15 minutes, or until they become soggy and start to fall apart.
Add all of the ingredients, including cookies and the vodka they were soaked in, in a food processor and blitz until the mixture is smooth. You may have to scrap the edges few times during the blitzing.
Pour the mixture into a bread/ice-cream tin and cover it tightly with cling wrap.
Place it in the freezer for 4-6 hours or until set. (I put mine overnight, and then let it sit onto the room temperature for 10-15 min before serving)
Enjoy.
*For the cookies I used Plantitude Granola cookies, from Woolworths (Australian)

**Frozen Bananas: Peel the bananas, wrap them in cling wrap, and chuck them in the freezer overnight.

***Can replace with coconut oil.