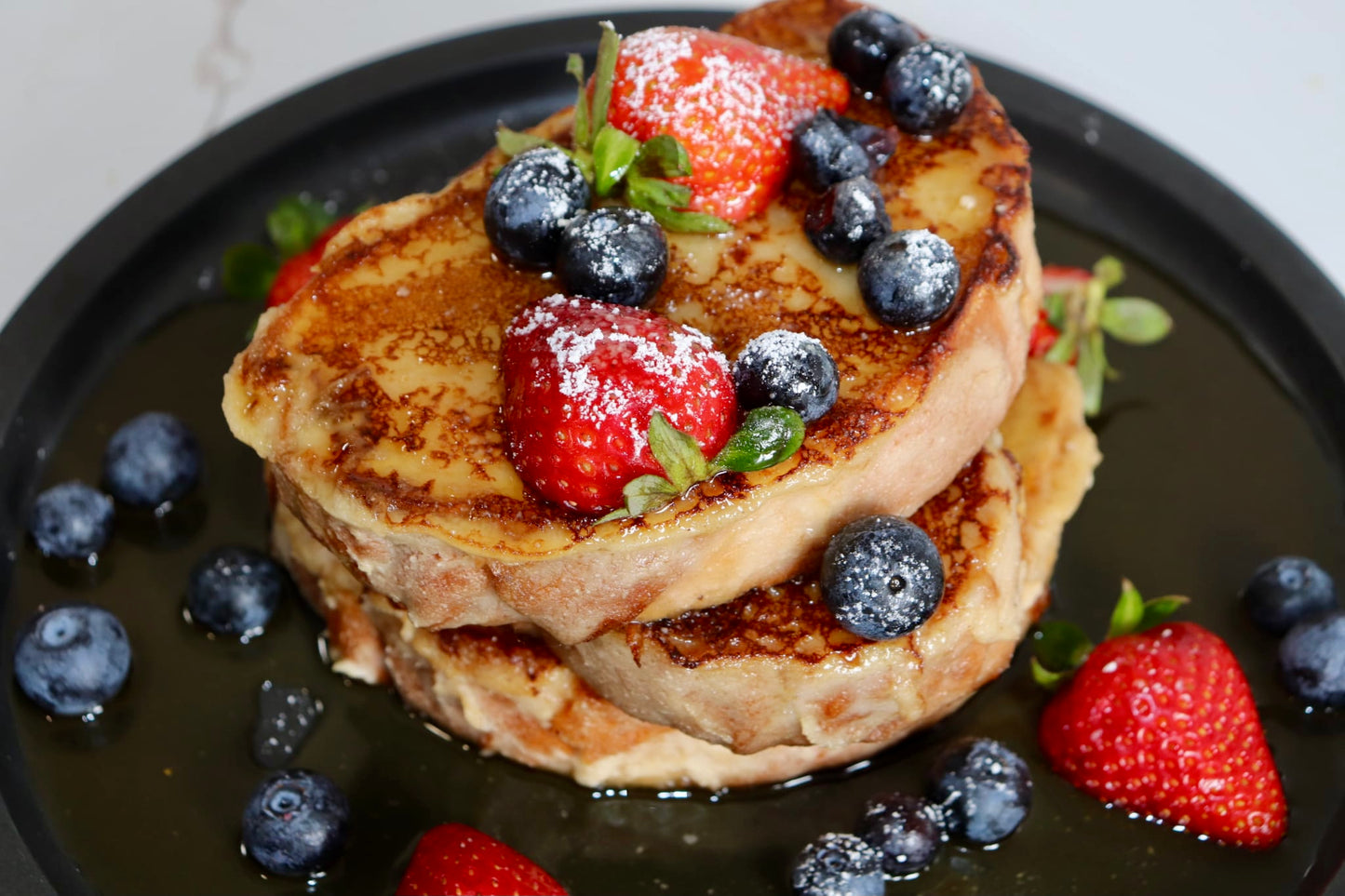 INGREDIENTS
1 banana
1 1/2 cup plant milk
3 tbsp coconut flour
1 tbsp flax seed meal
2 tsp apple cider vinegar
2 tbsp brown sugar (or you can use any other sugar)
1 tsp vallia essence
1 pinch kala namak/black salt (optional, gives a little eggy smell)
3-4 slices crusty bread (not too thin about 2 cm thick slices)
Spray oil
METHOD
All all the above ingredients in a blender, and blend until smooth. The consistency should be a little thinner than the pancake batter. If too thick, add more mil, if too think add more coconut flour.
Drop the bread slices in the mixture, coat both sides and leave them in the mixture for 2-3 minute. (Helps the bred to be most from inside) If the slices are thin, Its best not to leave them in the mixture, they will fall apart.
Heat up a non-stick frying pan and spray will some oil.
Place the soaked bread slices and cook for 4-5 on each side on medium heat, until dark golden/bit caramelised.
Enjoy with a generous drizzle of maple syrup and some berries.