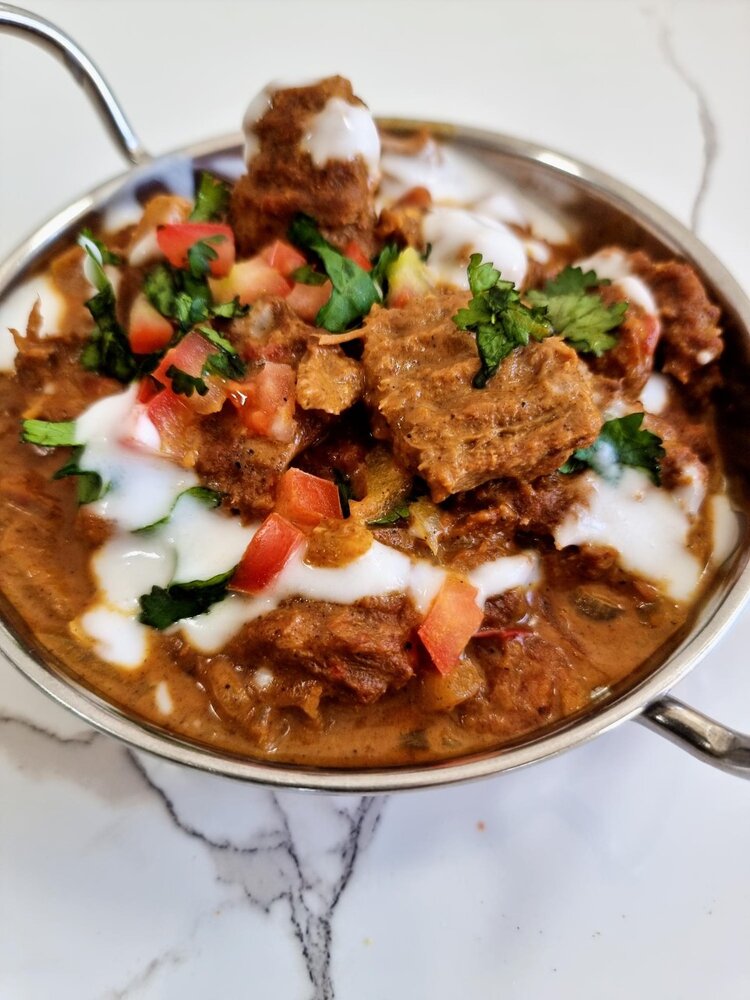 This is a game changer. I have been cooking curries since I was 12.

I was taught to make the curries with patience and 6-10 different spices. I lack both. So I came up with a hack. I created a blend of 11 perfectly proportioned exotic spices, so it delivers me a perfect curry every time. Minimum effort and no confusions. And I created a method to cook curries which is downright easy and foolproof.

I call it a formula. My spices mix is still in the making. It was supposed to be ready late last year, but the supply side of things didn't work because of what happened last year. Anyway it's still a little while away but i want to start sharing the excitement with you, so that once it here you will know what to do with it. You can use the below recipe as a blue print to follow. And it will be even easier once you have all the spices needed in just one tablespoon. Yes just one table spoon and you can cook like an Indian

Enjoy
INGREDIENTS
1 cup finely chopped onions
1 cup chopped tomatoes (from a can is better)
1 tbsp Ginger Garlic Paste
1 tsp cinnamon
1tsp turmeric (optional)
1tsp cumin (optional)
1tsp coriander (optional)
1/2 tbsp garam masala
1/2 cup coconut milk (optional)
1 and 1/2 cup water
2 tbsp cooking oil (I used canola)
Salt to taste
METHOD
Heat up the oil in a large and deep non stick frying pan.
Add all the ingredients (except the protein/vegetables) and mix well.
Cover and cook on med. heat for 3-4 minutes.
Add protein/vegetables and cook for required time.*
Enjoy with rice or roti.
The time for cooking will vary depending upon the protein/vegetables. You may or may not need to cover during cooking. E.g Tofu or mock meats will not need any cover. Just cook until heated through and the sauce is a little thick. In the above recipe I used Mushroom beef which I got from a local Asian Grocery store.