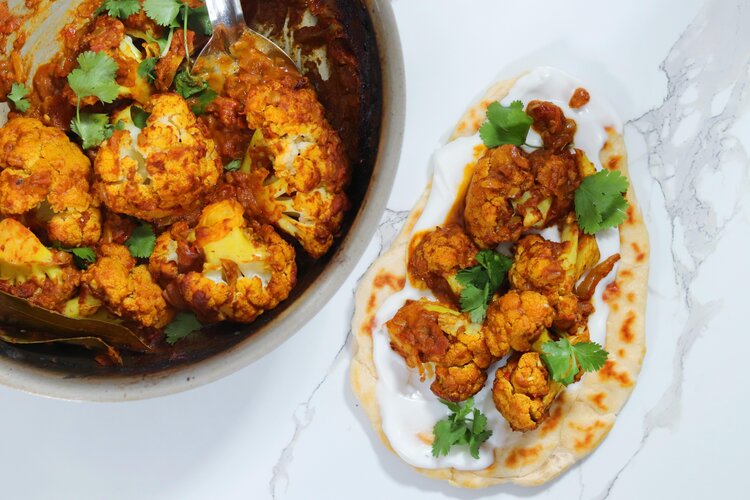 I am a child of a single mother who is an amazing cook. I always watched with a hawk-eye when she was cooking. I must have been about 10-11 years old, and I enjoyed the process of a dish coming together, the aromas, the flavors, and the various ingredients and spices.
There was a big benefit of me being a bystander, when my mum was not at home and I felt hungry, instinctively I knew how to cook. More importantly now I was in charge and I could use any spice and ingredient I wanted…freedom. But, I think there was one more reason to cook: I was seeking her approval and praise. I guess that's what we crave as children, love, support and approval of no-one but our parents.
Let me share this with you, that was the only time when I got her whole-hearted praise and approval. If I got a lower grade in school I got a beating, if I made a nice "chai", or cooked a meal, I got praise. So early on I associated cooking with reward.
Anyway, I will now get off the Dr. Phil couch and talk about this magical Masala Gobhi. Cauliflower (Gobhi), is a highly popular and readily available vegetable in India. The most common dish in Indian cooking using cauliflower is "Aaloo-Gobhi" (Potatoes & Cauliflower) It's easy to make and satisfying to eat. However, when I was experimenting in my mum's kitchen as a teenager, I came up with this dish called "Masala-Gobhi". Everyone loved it. So much so that it became a cult-favorite amongst the extended family. Visiting relatives would ask me to make it for them. To tell you the truth, the recipe was nothing out of this world, but I had just flipped an ingredient.
Here is the secret, in India people do not throw away the stem of cauliflower. (You probably won't see the cauliflower-stem in the western supermarkets, they stock it without the stems) Once the florets of cauliflower are picked apart, the stems are used to make a dish called "Dandals" i.e. "cauliflower stems". It's very popular in the region of Punjab. Once cooked these "Dandals" have a meaty texture, and you bite into them, a bit like "chicken drumsticks" So, essentially they are a vegan alternative for a meaty dish. And to transform the "Dandals" into a finger licking experience, they are usually cooked in rich and spicy sauce, very similar to a meat curry.
Going back to me as a teenager, I thought to myself… how about if I cook the cauliflower in the same sauce as "Dandals", and that ladies and gentleman… was the birth of Masala-Gobhi. Slowly cooked in its own juices and a deliciously rich sauce with aromatic spices. The juicy florets of cauliflower tempt you to pick them up with your bare hands and take a chunky bite. The whole experience is a joyful ride of flavors and textures, and you are left wanting one-more bite…
Now, it's time to cook, lets go!

INGREDIENTS
1 whole cauliflower (cut in florets)
1 tbsp ginger+garlic paste
1 large red onion finely chopped
1 can chopped tomatoes
1/2 cup coconut yogurt
1 and 1/2 tbsp Garam Masala
1 and 1/2 tsp turmeric powder
1/2 tsp cinnamon
1 or 1/2 tsp red chilli powder (depending upon your heat tolerance)
2 dried bay leaves
2 tsp salt
2 tbsp cooking oil (I use canola)
2 tbsp freshly chopped coriander to garnish.
METHOD
Heat up the oil in a deep heavy bottomed frying pan
Add ginger garlic and onions and cook on low-med heat until the onion is golden brown.
Stir in all the spices and cook for 30 sec - 1 min on low heat. (don't let them burn)
Mix in the yogurt, tomatoes, salt, and bay leaves. Cook for 4-5 min while occasionally stirring on low heat.
Stir in the cauliflower florets until they are well coated with the sauce.
Cover and cook on low heat for 25 - 30 min*
Sprinkle freshly chopped coriander on top, serve hot.
* Cooking time will depend on the size of florets and your preference. I like mine to have a little bit of bite to it.