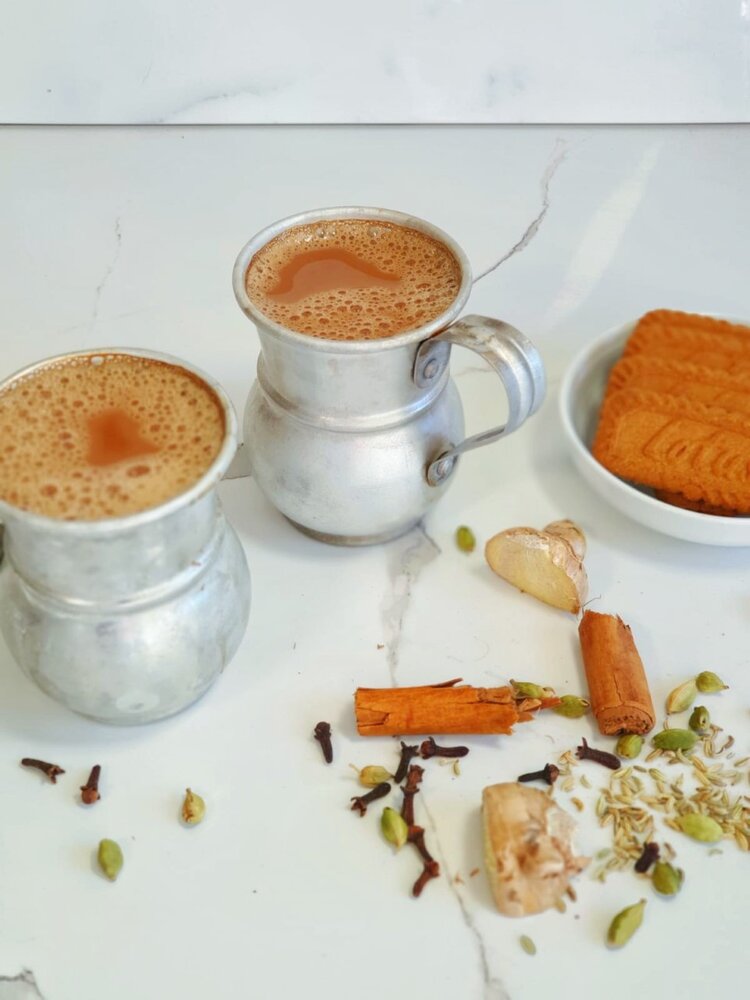 INGREDIENTS
3 cups water
4-5 tea bags (Dilmah extra strength or Normal black tea bags)*
4 pods cardamom
Half a thumb of ginger
2 cloves
1 tsp fennel seeds
3 tbsp sugar
1½ cup soy milk (the best one is Soy-Milky lite or Oatley oat milk)
METHOD
Bring the water to boil in a small saucepan with all the spices and sugar.
Let it simmer for 5 minutes.
Add milk and bring to boil, turn the heat down and simmer for another 5 minutes.
Strain and enjoy hot.
*I use 5 tea-bags as I like my tea a bit strong.