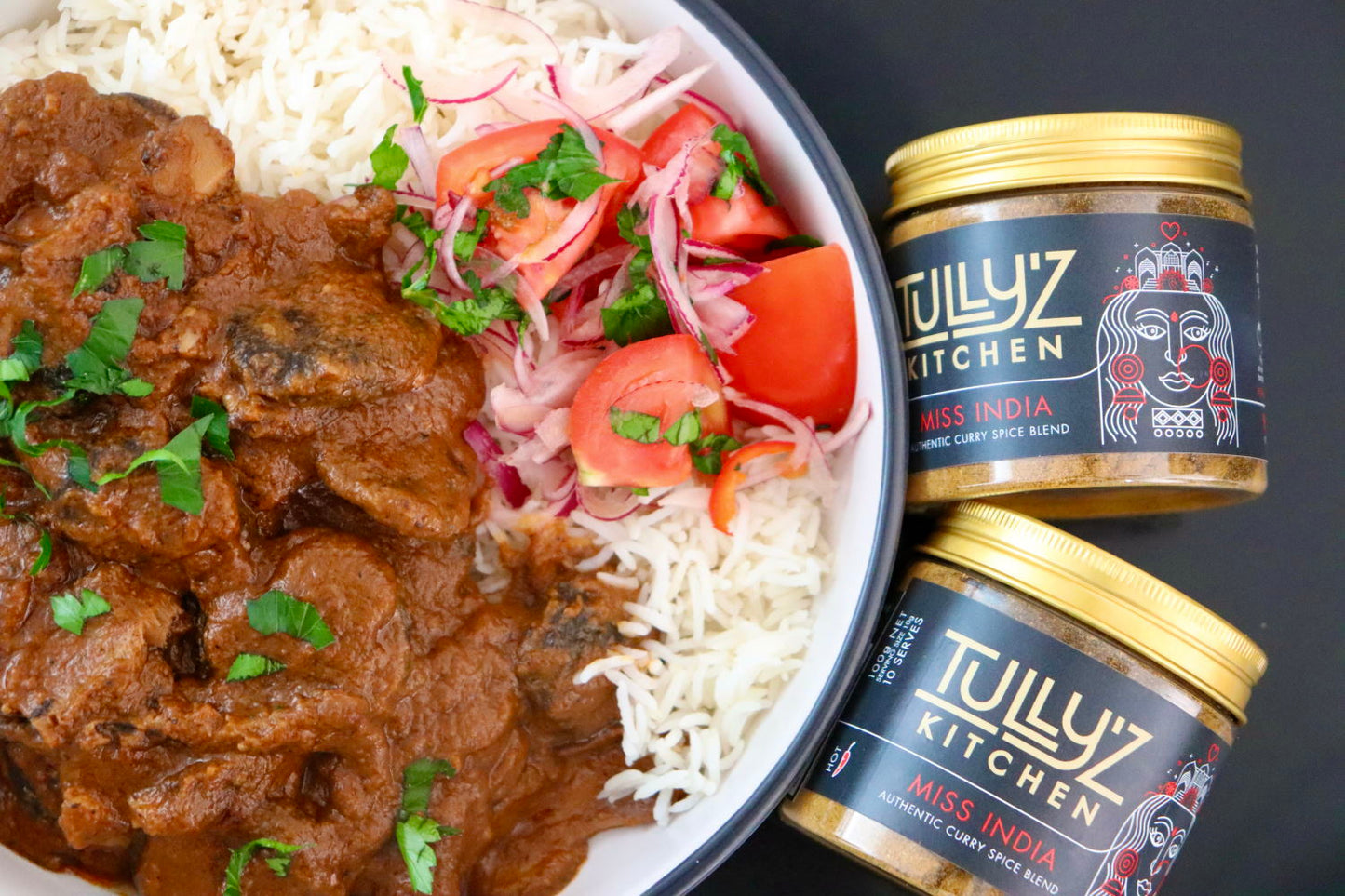 INGREDIENTS 
70g dried shitake mushrooms*
125g ground red onion
4 tbsp tomato concentrate puree
1/4 cup coconut yoghurt
5 tbsp cooking oil
1 and ¾ cups water
Salt to taste
METHOD 
Soak the dried mushrooms in boiling water as per packet instructions  and keep aside. (usually it's 20-30 min). Drain them before using.
Grind the onion using a blender and a splash of water if needed.
Heat oil in large and deep non-stick frying pan, and add in the ground onions, and cook for 5-6 minutes (or until it changes colour to golden) on high heat while stirring occasionally. Do not let it burn. 
Mix in the tomato puree, all the spices, half the water, and mix well. Cover and bring to boil. Reduce the heat to low-medium and for cook 30-35 minutes, until it looks like a dark red paste
Once the time is up, add mushrooms, coconut yoghurt, along with rest of the water and salt.
Cover, bring to boil on high heat and then cook for 30 minutes on med-low heat.
Check at the halfway mark and add the more water if required. The gravy should be thick but runny.
Taste and adjust salt.
Serve hot. 
*Can replace with mock b**f/B**f