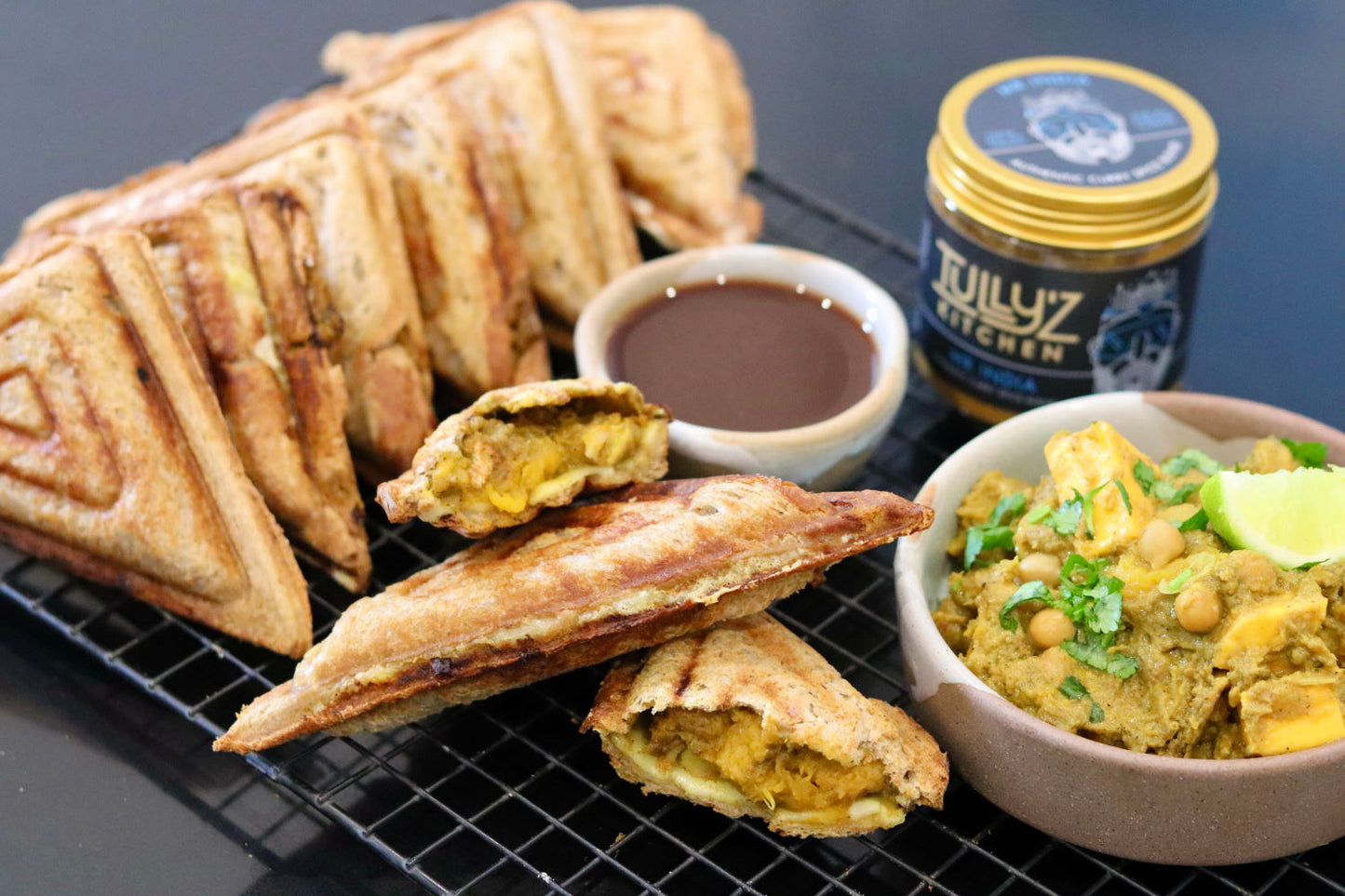 INGREDIENTS
2 tbsp vegetable oil
1 can chickpeas (400g)
125g pumpkin diced in cubes of 2-3 cm
1 medium onion finely chopped
¼ bulb fennel finely chopped
2 tbsp tomato paste concentrate
1 tbsp Mr. India: Authentic Curry Spice Blend
1tsp ginger + garlic paste
½ Cup veggie stock/water
Salt to taste
Method
Heat up the oil in a deep and large non-stick pan and fry the mustard seeds for 15 sec on high heat. Put a cover on top as the seeds may pop.
Throw in the onion and fennel and sauté for 3-4 minutes on low-medium heat until slightly golden)
Mix in all the spices including ginger and garlic and cook for about a minute on low heat.
Add the tomato paste and cook for 3-4 minutes on medium heat, stir occasionally. If it sticks to the pan add a splash of water.
Add chickpeas, pumpkin, and veggie stock and stir well.
Cover and cook for approx. 15-16 min on med-low heat. (Or until the pumpkin is soft)
If there is excess liquid cook without the lid on high heat for few minutes until it evaporates.
Let the curry cool down a little.
Place vegan butter on two slices of bread, and place 3-4 tbsp of curry mixture on the unbuttered side. Place the other slice on top (unbuttered side down) and cook it in the Jaffle/Toasty maker until golden and crunchy.