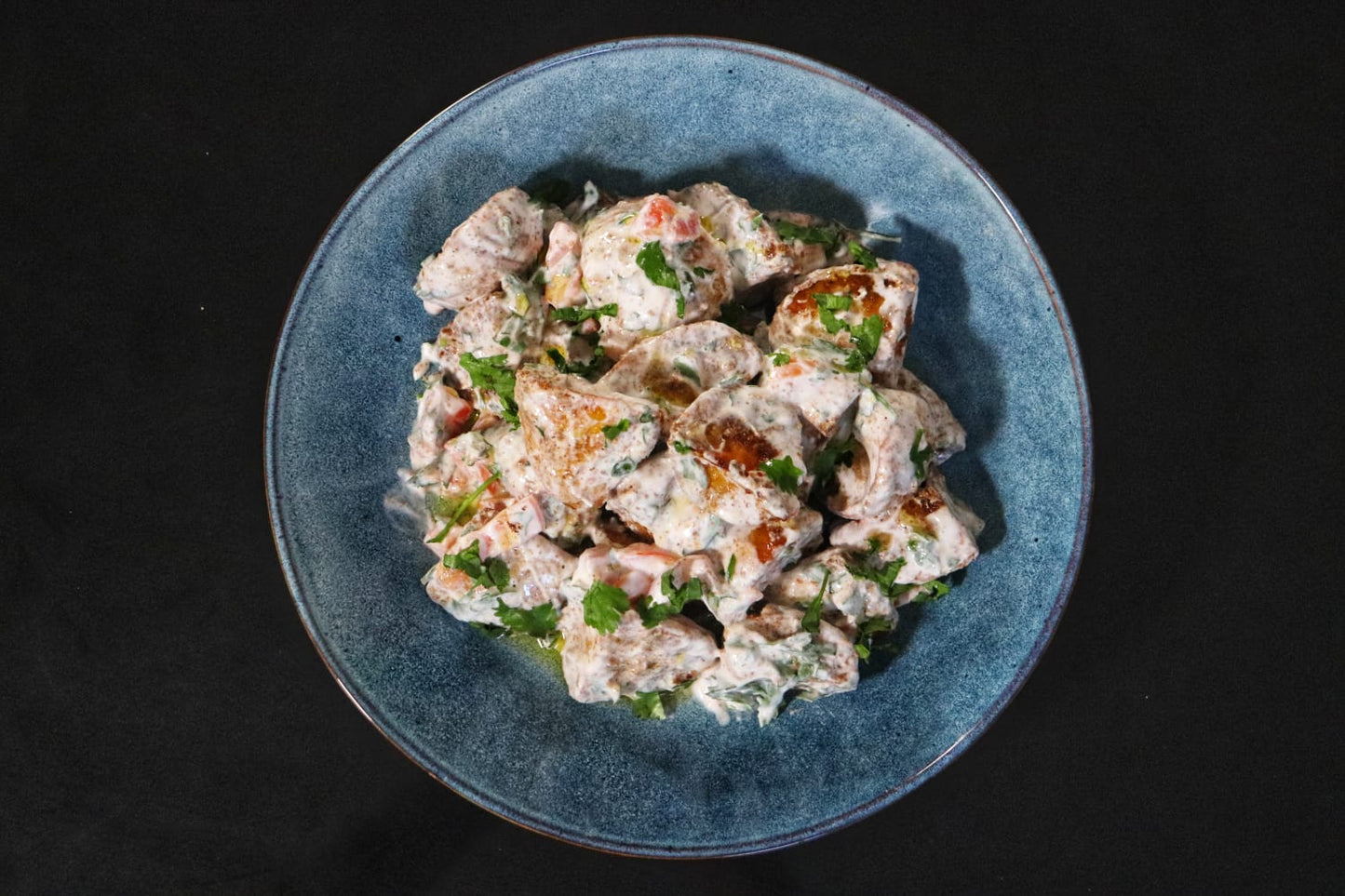 Easy Vegan Tandoori Premium Rub and drizzle over the boiled potatoes. Toss the potatoes gently using your hands to make sure they are well coated. Line a roasting tin/baking tray with baking paper, grease it with 1 tbsp olive oil, and place the boiled potatoes in a single layer. Drizzle the remaining olive oil onto the potatoes and Roast for 25-30 min or until crispy on the outside. In the meantime, add all the ingredients for the dressing into a bowl and whisk using a fork. Keep it in the fridge. When the time is up, take them out and...
---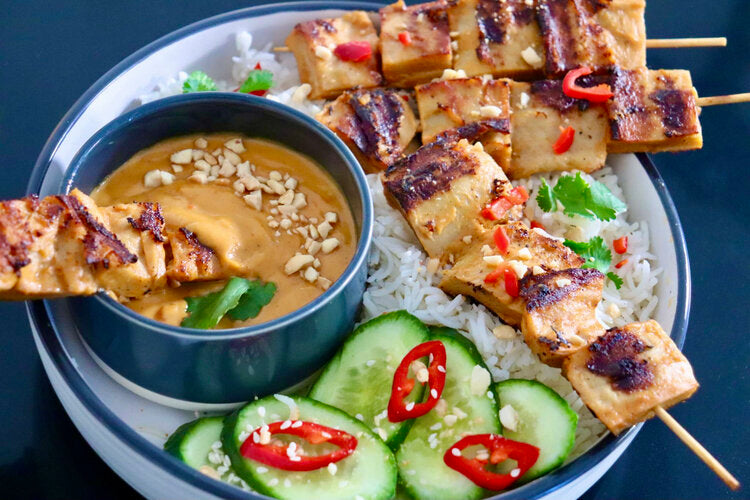 INGREDIENTS FOR PEANUT SAUCE 1/2 cup natural peanut butter (about 150g) 1 full cup coconut milk (about 250-260g) 3 tbsp brown sugar 1.5 tbsp dark soy sauce (can replace with Tamari) 1.5 tbsp tomato paste concentrate 1 tbsp lemon juice/white vinegar 1/2 finely chopped onion (about 50g) 1 finely chopped red chilli (use 1/2 or none for less heat) 1 cup water 2 tsp Tully'z Tandoori Premium Rub 1 tbsp light olive oil INGREDIENTS FOR THE MARINADE 350g vegan Chicken/Tofu (cubed in approx. 3cm pieces to fit on skewers) 2 tbsp coconut milk 1 tbsp peanut butter 1 tbsp cornflour 1/2...
---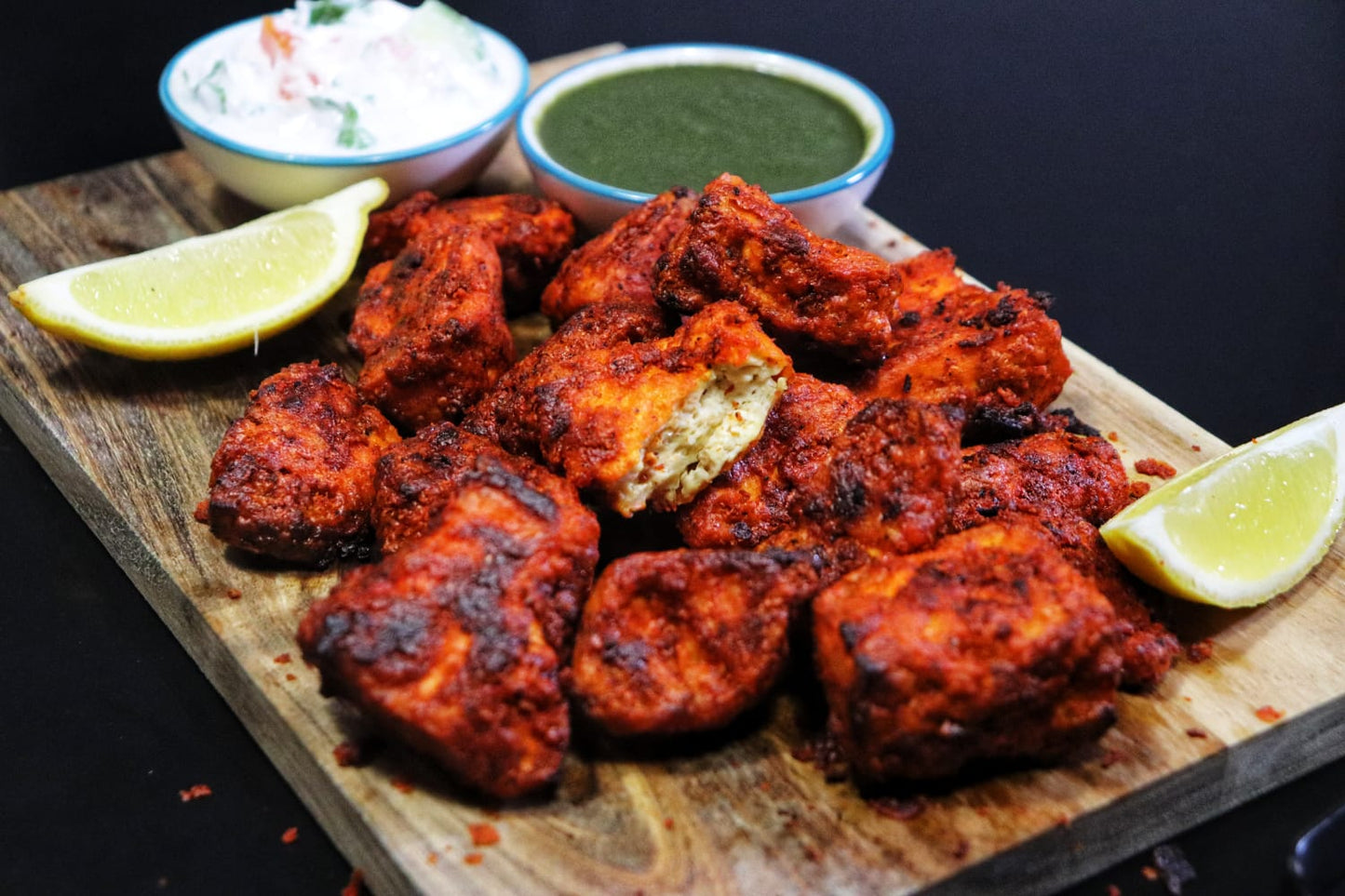 INGREDIENTS 500 very firm Tofu (no need to squeeze or press to drain excess water) 1.5 tbsp Tandoori Premium rub Juice of 1/2 lemon 3 tbsp coconut yoghurt 1 tbsp ginger and garlic paste 1 tbsp chickpea flour (besan) 2 tbsp olive oil Few drops of natural orange food colour (optional) METHOD  Preheat the oven to 180ºC/350ºF In a large bowl whisk all the above ingredients except Tofu and keep aside. Using your hands, break tofu in uneven chunks and toss into the bowl with Tandoori mixture. Make sure all the pieces are quoted evenly. Cover and leave in the fridge for 15 minutes. (Or...