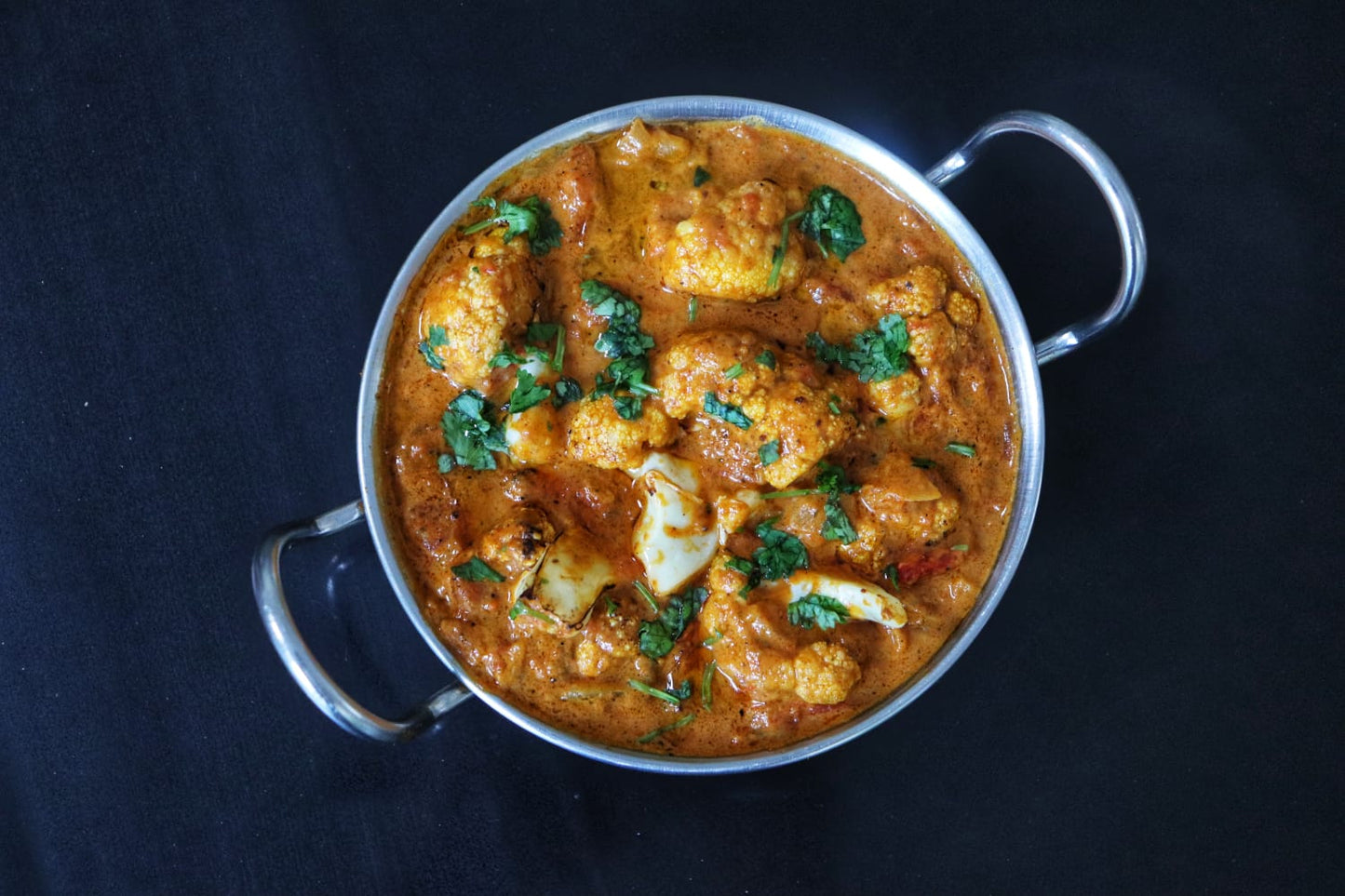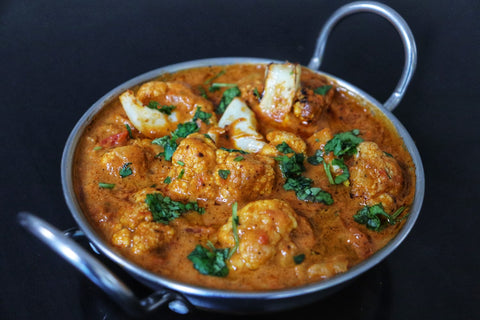 INGREDIENTS
500g cauliflower florets

2 medium onions finely chopped

Tinned Chopped tomatoes 1 can (400g)

200 g Coconut milk or cream from a can (1/2 a can)

2 tbsp Tully'z Easy Vegan Butter chicken authentic spice blend.

4 tbsp olive oil + 2 tbsp for baking 

cauliflower 

1 cup water

Salt to taste
METHOD
Grill/bake the cauliflower florets until slightly brown (15-18 min) with one tbsp olive oil and keep aside.

Heat up the remaining olive oil in a pan, add onions and cook for 5-6 minutes or until golden.

Stir in Tully'z Easy Vegan Butter chicken premium Spice Blend, and cook for another 15 sec
Mix in the tomatoes, coconut milk, water, and salt to taste. Cook on medium heat for 12-14 minutes without a cover. Stir occasionally and add a splash of water if needed.
Toss in the baked cauliflower and cook for another 2-3 minutes until everything is heated through
Taste and adjust salt, Serve hot with vegan naan, rice, or roti.