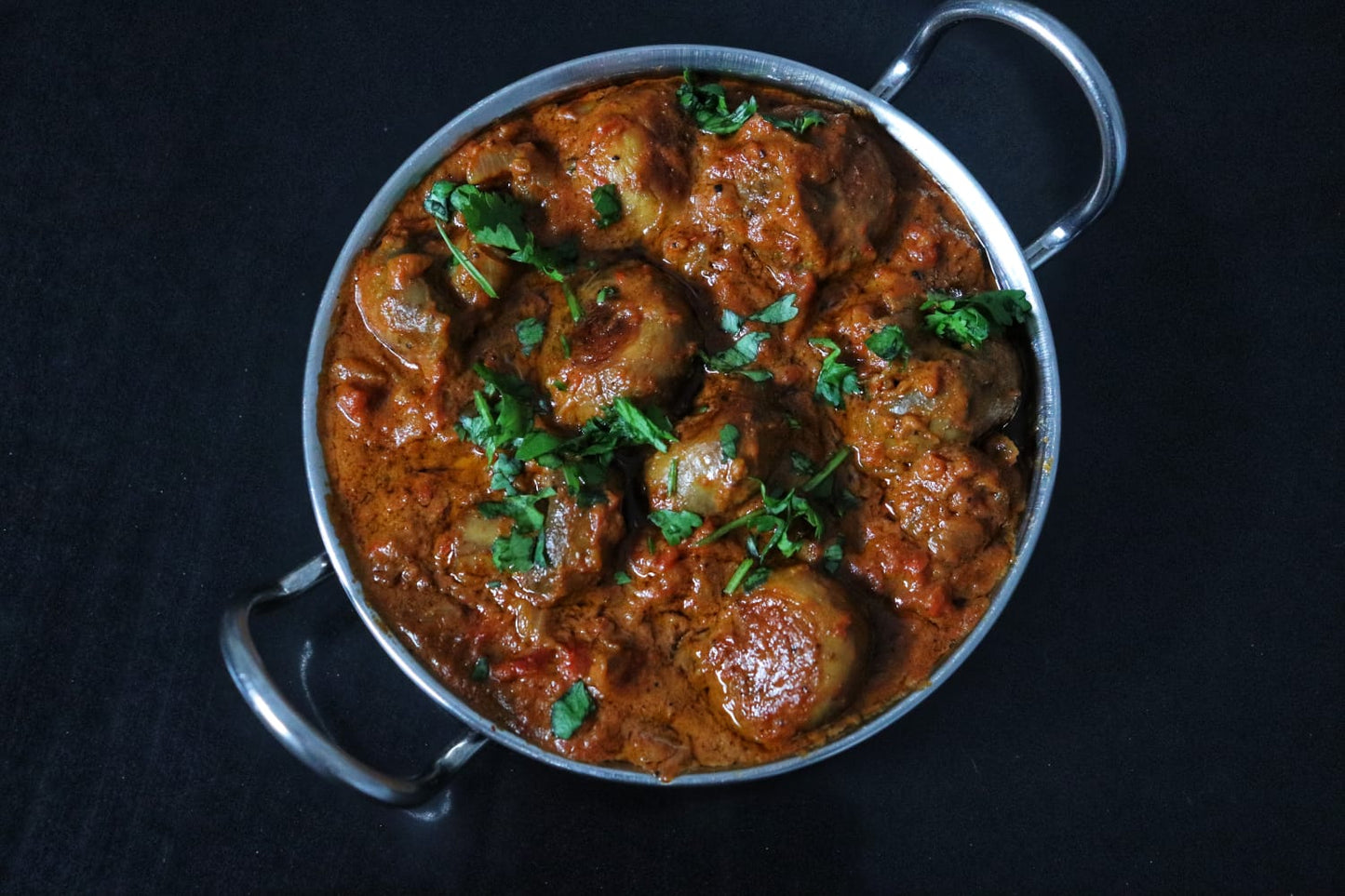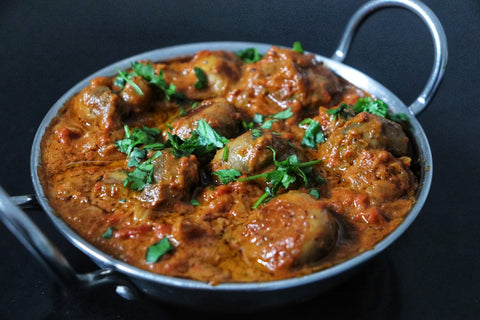 INGREDIENTS
500g white cup mushrooms cut in quarters (or whole button mushrooms

)

2 medium onions finely chopped

Tinned Chopped tomatoes 1 can (400g)

100 g Coconut milk or cream coconut from a can (1/4 a can)

2 tbsp Tully'z Easy Vegan Butter chicken authentic spice blend.

4 tbsp olive oil + 1-2 tbsp to brown the mushrooms

2 cups water

Salt to taste
METHOD
Grill/pan fry the mushrooms until slightly brown (about 5-6 min) with one tbsp olive oil and keep aside.

Heat up the remaining olive oil in a pan, add onions and cook for 5-6 minutes or until golden.

Stir in Tully'z Easy Vegan Butter Chicken premium spice blend, and cook for another 15 sec
Mix in the tomatoes, coconut milk, mushrooms, 1 cup water, and salt to taste. Cook on medium heat for 30 minutes without a cover. 
When the time is up, mix in the cooked mushrooms, remaining water, and cook for another 30 minutes. Stir occasionally and add a splash of water if needed. By the end, curry should have little bit of caramelisation.
Taste and adjust salt.
Serve hot with vegan naan, rice, or roti.